WOD Wednesday 12-04-13
WOD Type: "MetCon" WOD Warm-Up: Jump Rope @ 200 Contacts TRX Standard Warm-Up @ 5 Minutes 15 Squats Arm Swings Shoulder bands Wooden Dowel for shoulders WOD Particulars: MetCon: 10…
Wealthology
Mario Brown and Frank Kern discuss how important it is to create Goodwill in the market place and how you can implement their strategies in your business.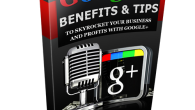 Okay everyone, I have a new system in place and its awesome! I do most of my work in Google+ and a lot of you have been asking me for…
Some say that innovation is dead and that the world has changed, but one look at huge ideas like Twitter and Facebook pretty much squashes that rumor. If you think…
What's happening today? Gary here… Have you had a chance to check out any of my weekly hangouts? It's pretty damn cool! http://hangout.garymarsh.net/hangout-discussing-lead-capture-pages/ Look, if you are looking for free…
Check out the IM Society Hangout I put on this week and a couple weeks ago… Legacy License (When you click this button, it will open a new window….
Happyology
Visiting Seattle Washington is like walking into a refreshing spring rain. Well, it is about half of the year at any rate. The climate here is great for being outdoors...